Gordon – Chiropractor
Gordon Linscott started full time practice in Basingstoke in 1984 when he took over The Basingstoke Clinic which became The Basingstoke Chiropractic Clinic in 1987. He set up The Spine Team in 2004 with Annette Storm Williams.
Gordon Linscott DC MSc curriculum vitæ
Gordon Linscott started full time practice in Basingstoke in 1984 when he took over The Basingstoke Clinic from Osteopath Keith Lamont. This became The Basingstoke Chiropractic Clinic in 1987 when he moved it to Cliddesden Road.
Following a shift in his research into back pain suggesting that back pain should be considered a problem that needs to be managed with the patient in mind rather than just treated as a problem that the patient has, he set up The Spine Team with Annette Storm Williams in 2004 to offer a new way of treating and managing back pain.
Education
Gordon graduated from the Anglo-European College of Chiropractic (AECC) in 1983 following a four year full time education after entering with A levels in Physics, Chemistry and Biology.  At the time this was a private college but the pre-eminent college for studying Chiropractic in Europe.  Subsequent university validation was given to the course.
Gordon embarked upon an Post Graduate Masters (MSc) in 1998 to update the key competencies of clinical practice in the context of the language, tools and techniques of research papers of the 'internet age of information'.
During this time his view on many things changed: from 'the only worthwhile research outcome was quantitive', to a better understanding of the qualitative paradigm; that the contemporary models for back pain did not work and yet their use was still widespread; the development of better imaging techniques and their limitations for identifying causality with false positives in back pain; the psycho-social paradigm as a useful tool in managing patients other than 'to be used as a euphemism'.  He felt it was common in his early practice years for orthodox medicine to blame the patient for their failure to respond to treatment and for their illness not showing up on tests or imaging.
His thesis looked at the use of modelling for patient understanding, compliance and empowerment, specifically with issues such as 'locus of control', in chronic lower back pain. He completed post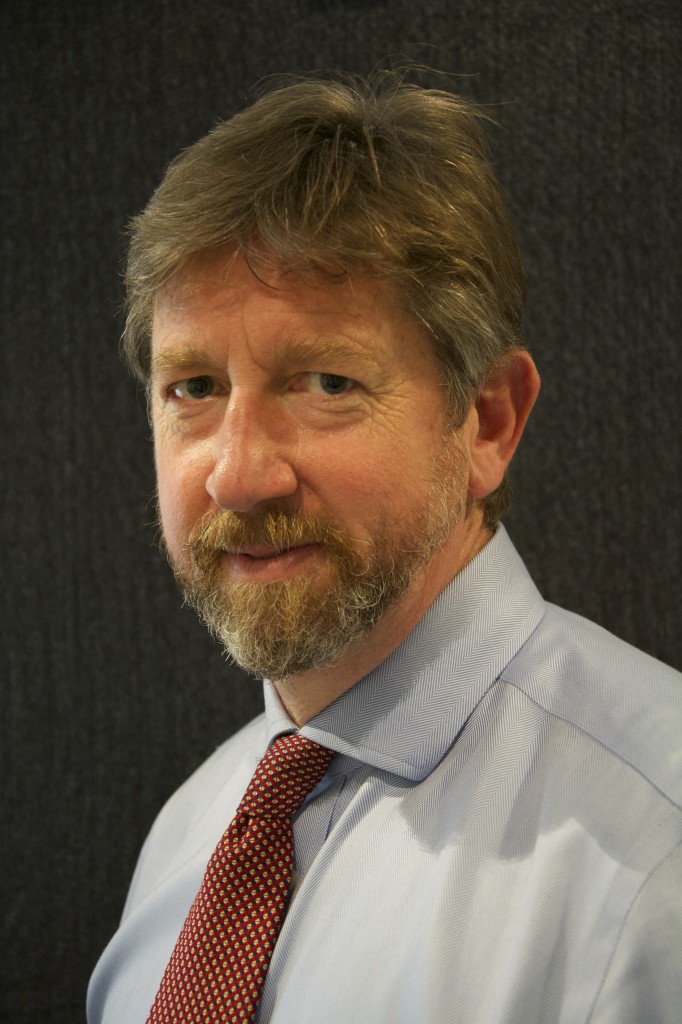 graduate MSc (Portsmouth) in 2002, graduating in 2003.
As a post graduate he studied postural analysis and predisposition to chronic pain under the late Professor Vladamir Janda (1998-9) and developmental postural fault and analysis with the Prague School at Charles University, Prague under Professor Pavel Kolar with Professor Karel Lewitt (2005).  He studied with Professor Stuart McGill (2002 – 2004) in the pathophysiology of back pain and Dr Craig Liebenson in back pain rehabilitation (from 1998 to 2006).  He studied under Professor Steven Linton and Professor Chris Main in the 'flag' system of back pain management, the precursor to the STarT back screening tool (2007).  He studied under Professor Kim Humphreys in Switzerland looking at the testing and treatment of Benign Paroxysmal Positional Vertigo (BPPV) (2009).
Professional Practice
Gordon has practiced full time in the UK since 1983; in 1984 he bought a clinic in Basingstoke and the relocated in 1987 and enlarged it with a number of colleagues.  After that the Clinic increased in size every year and by 2002 there were four partners seeing over 10,000 patient visits a year.
In 2004 the partnership was divided which allowed Gordon and Annette Storm Williams to develop a system of more integrated care for back pain patients at their current main site in Brighton Hill, Basingstoke and at their satellites at the Hampshire Clinic, Old Basing and Andover.
Professional Academic
In 1995 Gordon was recruited to become an examiner for the European Chiropractors Union.
From 2004 to 2010 he was a visiting lecturer to AECC as part of the final year professionalisation course.
He has lectured to post graduate groups including 2005 European Chiropractic Council (ECU) Conference, 2005 World Chiropractic Federation (WCF) Conference, 2007 ECU Conference, 2009 Swiss Chiropractic Conference.
He has presented to GP and Consultant groups on Chiropractic treatment, Integrated Care, non surgical back pain and Chronic Back Pain.  He has a particular interest in chronic pain, peripheral and central sensitisation and chronic lower back pain.
Professional Governance
Gordon was involved chiropractic education politics from the early 1990s recruited by the British Chiropractic Association.  As Chairman of the Board of Education (BCA BoE) from 1992 to 1994 he was involved in the early stages of the validation of the undergraduate course at AECC visiting various Universities and meeting with their faculty members and those of AECC.
Part of the role was to sit on the Board of Education of the ECU (ECU BoE) which had been charged with the responsibility of creating a document defining the 'Minimum Standard of Practice' for chiropractic in Europe.  He was the lead author for this document which was a precursor to the Kings Fund documents prepared for the Chiropractors' Act (1994) and was presented to the ECU and submitted by them to the respective national governments in Europe for the purposes of showing the commitment to self regulation and ensuring public safety.
He was also asked to the develop the Graduate Education Programme for which he then recruited a team.  This involved imposing the programme on new graduates within one year, something which previous years had not had to do, prior to them being accepted for membership by the British Chiropractic Association (BCA) which at the time was the only self regulating professional body within chiropractic in the UK.  As political tasks go this was up there but was successfully implemented so all new graduates had formal post graduate guidance while they gained their initial experience.
Current Position
In 2014 Gordon Celebrates 30 years in practice in Basingstoke.